Adhesive Vinyl (Glossy)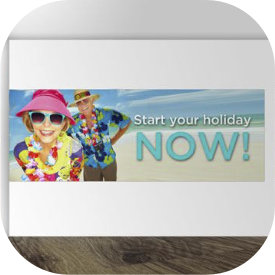 A durable, outdoor-friendly material that is perfect for mounting on a range of materials and surfaces including painted dry wall. This product is used for point of purchase displays, trade show displays, hard-to-adhere substrates and permanent wall graphics.
Product Specs
Colour: Full colour
Coverage: one-sided
Material: 3.5mm White gloss vinyl with permanent adhesive.
Coating: Uncoated
Turnaround: 2-4 business days for production. Shipping time depends on shipping method and location.
Options
Sizes: 6X24 / 6X32 / 6X36 / 12x12 / 12X16 / 12X18 / 12X24 / 12X36 / 18X24 / 24X24 / 24X32 / 24X36 / 36X36
Quantities: Ranges from 1 to 10
SPECIAL INSTRUCTIONS
Material is a permanent application. Cannot be re-attached after removing from initial surface. Remove adhesive back and place graphic on the surface. Before placement, ensure graphic is completely dry and place it on clean and flat surface.

Custom Design: $30-$180 (Please tell us your label needs and requests and we'll send you a quote!)