Flyers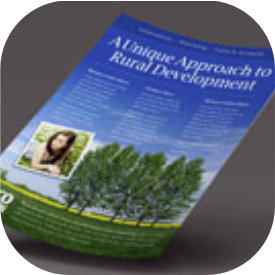 Flyers are a simple and effective way for individuals or businesses to promote their products or services. With many sizes to choose from you are sure to find the best size that fits your budget.
Product Specs
Paper: 100lb Gloss Text
Colour: Full colour
Turnaround: 4-5 business days for production. Shipping time depends on shipping method and location.
Options
Sizes: 8.5" x 11" / 3.5" x 8.5" / 5.5" x 8.5" / 8.5" x 14" / 8.5" x 17" / 11" x 17"
Coverage: one-sided / two-sided
Coating Options: Matte finish / Glossy UV / 80lb Enviro (uncoated) / Uncoated GlossText / GlossText (sans enduit)
Bundling Options: No bundling / Single band - 25s / Single band - 50s / Single band - 100s / Cross band - 25s / Cross band - 50s / Cross band - 100s / Shrink wrap - 25s / Shrink wrap - 50s
Quantities: Between 25 - 25,000
Custom Design: $120