Plastic (Business) Cards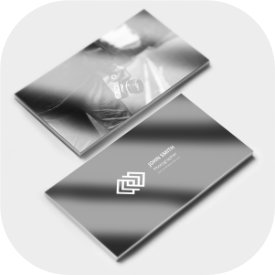 Custom plastic products are much more durable than paper and an effective marketing tool to grab the attention of your prospects. Possible to use as business cards, postcards, banners, signs, posters, gift cards, loyalty cards, fundraising cards, gift cards and more.
If you're looking for strength and durability of your printed products, it might be better to invest in our high-quality printed plastic products.
Benefits
· Strength and durability
· The colors on plastic are deep and rich, and provide a very detailed design
· Plastic Printing is more versatile than printing onto paper
· It gives a professional and polished look to your product
Product Specs
Colour: Full colour
Material: 14 pt Plastic Stock
Coating: No coating
Turnaround: 4 - 5 business days for production. Shipping time depends on shipping method and location.
Options
Sizes: 2" X 3.5" / 4" X 6" / 5" X 7" / Custom Size
Coverage: one-sided / two-sided
Corner Options: Square / Rounded
Quantities: Between 25 - 5,000

Custom Design: $60