Foam Board Signs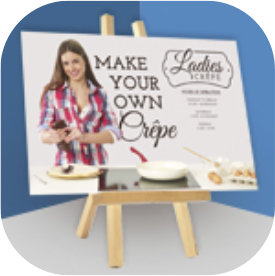 Foam boards are lightweight signs which are typically used in education, corporate settings, and during special events. They are elegant and can also be mounted from ceilings in retail stores.
Product Specs
Colour: Full colour
Material: 4mm foam board
Coating: Uncoated
Turnaround: 4-5 business days for production. Shipping time depends on shipping method and location.
Options
Sizes: 6X24 / 6X32 / 6X36 / 12x12 / 12X16 / 12X18 /
12X24 /12X36 / 18X24 / 24X24 / 24X32 / 24X36 / 36X36
Coverage: one-sided / two-sided
Quantities: Between 1 - 50

Custom Design: $60