Car Magnets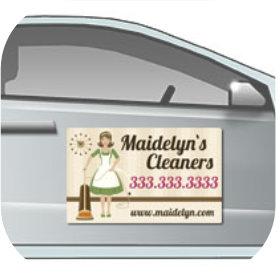 Your mobile advertisements will catch the eyes of pedestrians and drivers alike who are traveling during traffic hours. You may be stuck in traffic but your ideas will not be forgotten. What better way to promote your business!
Product Specs
Colour: Full colour
Material: 31mm Magnet Stock
Coverage: Front
Coating: Uncoated
Turnaround: 4-5 business days for production. Shipping time depends on shipping method and location.
Options
Sizes: 9" X 9" / 9" X 12" / 9" X 18" / 9" X 24" /12" X 12" / 12" X 18" / 12" X 24" /
18" X 18" /18" X 24" / 24" X 24"
Corner Options: Square / Rounded
Quantities: Ranges from 1 to 10

Custom Design: $60