Canvas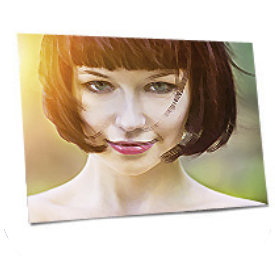 Printing on canvas is a great way to display images, photographs, or reproduction of paintings to give them an authentic look and feel.
Please note that pricing includes the canvas print ONLY. You can purchase frames from Michaels and similar craft stores. These stores also provide canvas stretching and framing services.
Product Specs
Colour: Full colour
Material: Canvas Banner
Coverage: Front
Coating: Uncoated
Turnaround: 4-5 business days for production. Shipping time depends on shipping method and location.
Options
Sizes: 12X24 / 12X36 / 12X48 / 12x60 / 24X24 / 24X36 / 24X48 / 24X60 /36X36 / 36X48 / 48X48 / 48X60 / 60X24 / 60X36 / 72X12 / 72X24 / 72X36 / 72X48 / 84X12 / 84X24 / 84X36 / 84X48 / 96X12 / 96X24 / 96X48 / 96X36 / 96X48
Wrap: Yes / No
(A 1" wrap can be given to wrap the canvas on a frame)
Quantities: Between 1 - 10

Custom Design: $30-$180 (Please tell us your label needs and requests and we'll send you a quote!)